Blood Drive: December 20th, 2022
Tuesday, December 20th, 2:30 pm - 6:30 pm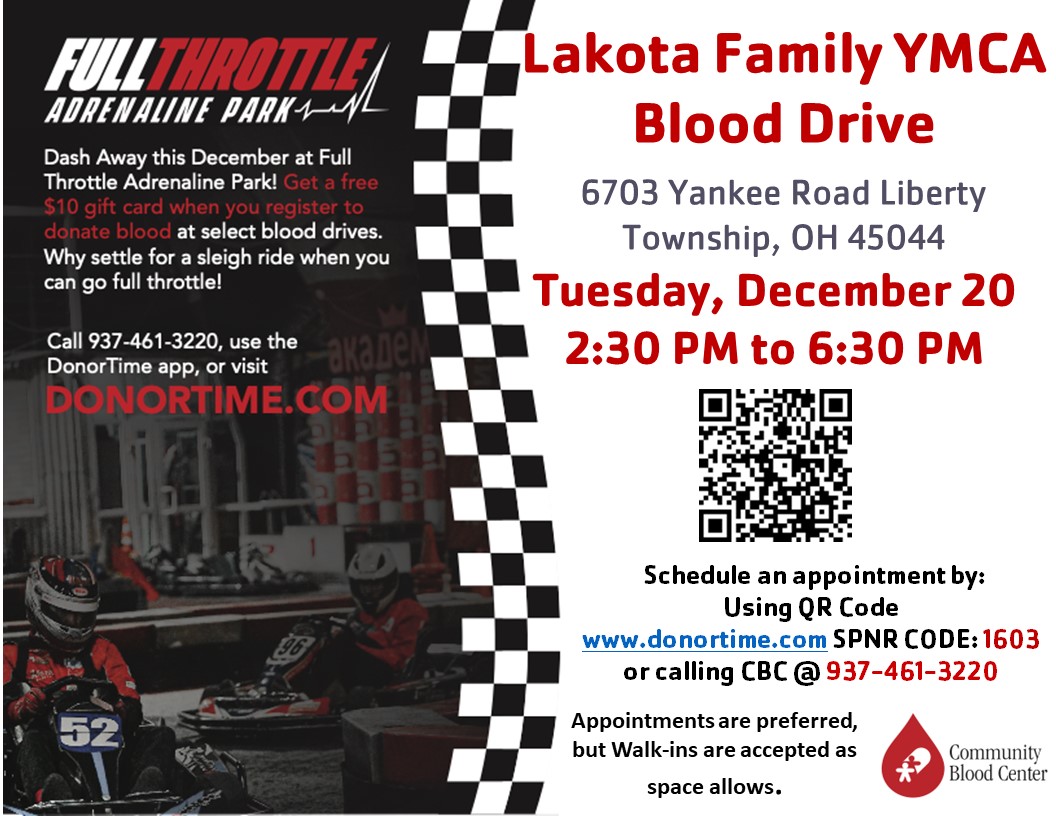 Schedule an appointment by:
Using QR Code
www.donortime.com SPNR CODE: 1603
or calling
Community Blood Center @ 937-461-3220
Appointments are preferred, but
Walk-ins are accepted as space allows.
Blood donation requirements: Donors are required to provide a photo ID that includes their full name. Past CBC donors are also asked to bring their CBC donor ID card. Donors must be at least 17 years of age (16 years old with parental consent: form available at www.givingblood.org or at the Dayton CBC and mobile blood drive locations), weigh a minimum of 110 pounds (you may have to weigh more depending on your height), and be in good physical health. The Food and Drug Administration (FDA) changes blood donor eligibility guidelines periodically. Individuals with eligibility questions can email canidonate@cbccts.org or call (937) 461-3220. Make an appointment at www.DonorTime.com.
Community Blood Center/Community Tissue Services® is an independent, not-for-profit organization. Community Blood Center provides blood products to partner hospitals and health centers within its 15-county service area of western Ohio and eastern Indiana and to select hospitals and blood centers outside the region. For more information visit www.givingblood.org.