FACILITY/POOL RULES AND REGULATIONS
The YMCA is committed to providing a positive atmosphere that is safe and inclusive to all in our community. All individuals using our facility and programs are expected to conduct themselves in a manner consistent with the YMCA Core Values of caring, honesty, respect and responsibility.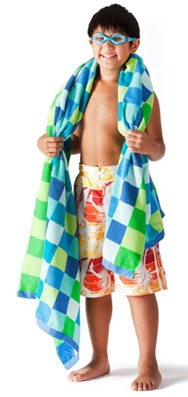 Failure to do so may result in termination of membership privileges.
NO eating permitted on the pool deck, gym, fitness center or locker rooms.
NO running, skipping or speed walking through the halls.
NO excessive horseplay will be tolerated and may result in immediate dismissal from the premises.
Children under the age of 10 must be accompanied by an adult anywhere in the building. Children 16 and older may watch a sibling under the age of 10.
Infants in baby seats and strollers are not to be left unattended in any area.
Absolutely NO alcoholic beverages or smoking allowed on YMCA property.
CHILD WATCH AND PLAYLAND RULES
Parents must remain in the building while your child is in Child Watch.
Children under the age of 10 must be accompanied by anyone 16 years of age or older.
Play Land is for children ages 12 and under.
Socks must be worn. If you do not have socks, you can purchase them from the Welcome Center.
This is a NUT FREE AREA
LOCKER ROOMS
With three distinct locker room areas, the YMCA respectfully accommodates all our members who have a variety of needs. Please use the appropriate locker facility as it applies to you.
Male/Female Locker Rooms—Youth 10 years and older must use locker room of same gender. Children under 10 must be with parent in same gender locker room.
Family Locker Room— is intended for moms with sons, dads with daughters, or adults needing assistance with opposite sex caregivers.
Please do not bring valuables to the YMCA. If you do, understand that the YMCA is not responsible for lost or stolen articles. Provide your own lock and take it with you when you leave. Locks left overnight will be removed and items will be donated. Lock your lockers!
GUEST/RECIPROCITY RESTRICTIONS
Guest must be accompanied by the Lakota YMCA member during their visit.
Anyone caught sneaking in a guest will have their membership revoked.
Member is responsible for the behavior of their guests.
Guests must provide valid photo identification (driver's license or school ID).
Guests must register at the Welcome Center and sign the Guest Waiver for using the facility.
Youth Guests (under 10) must have an adult (age 16 or older) remain at the YMCA with the youth guest at all times. A driver's license or photo ID is required upon the first visit (appropriate guests fee will apply).
Guests must adhere to all YMCA policies and usage guidelines.
Guests access may be limited based on space restrictions.
Indoor/Outdoor Pool Rules
Aquatic safety is a partnership between great parental supervision and preventative lifeguarding.
Aquatic supervisors and staff have sole authority over the pool rules and regulations.
All swimmers under the age of 13 must participate in a swim test to receive their wrist band.
Outdoor pool will close during inclement weather.
Hours may change without prior notice.
NO GLASS ANYWHERE ON THE POOL DECK.
NO running, skipping or speed walking.
NO DIVING IN RESTRICTED AREAS.
NO throwing, pushing, excessive splashing, dunking, hanging on other swimmers, and riding on other's shoulders. EXCESSIVE HORSEPLAY WILL NOT BE TOLERATED!
NO water wings in any of the Lakota YMCA pools. COAST GUARD APPROVED PERSONAL FLOATION DEVICES ONLY.
NO INFLATABLE FLOATS OR RAFTS OF ANY KIND.
NO water guns.
No flips, back dives, back jumps, run and jumps, or twists from the side of the pool.
Starting blocks are for swim team and instructional purposes by a swim coach or instructor only.
NO hanging or sitting on lane lines or safety ropes, swim under them.
Swim suits must be worn while swimming. NO CUT-OFFS.
Children under the age of 10 must be accompanied by someone 16 years and over in any of our pool areas. Children under the age of 6 must be accompanied in the water by someone 16 years of age and over and be within "arms reach" in our outdoor pool and large indoor competition pool. Someone 16 years of age and over must be in the water with all swimmers/non-swimmers under the age of 3 in the indoor junior/baby poo.
Infants/children who are not potty-trained must wear a swim diaper and swim suit over their swim diaper. No one will be permitted to swim in a swim diaper alone. SWIM DIAPERS MUST BE COVERED BY A SWIM SUIT.
No hard footballs, baseballs, basketballs, golf balls or tennis balls in the pool. Basketballs for the pool will be provided.
No under water breath holding games.
FITNESS CENTER
Individuals must be 16 years or older to use the Fitness Center and free-weight area.
Children 13 to 15 may use the cardio equipment area with an on-file medical clearance form. Their parent/guardian must also accompany them in the fitness center.
Closed-toed shoes and appropriate attire must be worn.
Throwing/dropping weights is not permitted.
Ear phones must be used when listening to any personal music device.
GYMNASIUM
Only water in a closeable bottle is permitted in the gymnasium.
Refer to gym schedule for available open gym hours for usage.
Foul Language and physical confrontations are grounds for removal from the facility.
ROCK WALL
Refer to Rock Wall Schedule for available hours.
All climbers must have an Acknowledgement, Waiver, and Release from Liability Agreement on file.
All climbers have to safely fit harness and safety equipment to climb.