LIFEGUARD
BE A PART OF SOMETHING GREAT!
WEEKDAY, EVENINGS AND WEEKENDS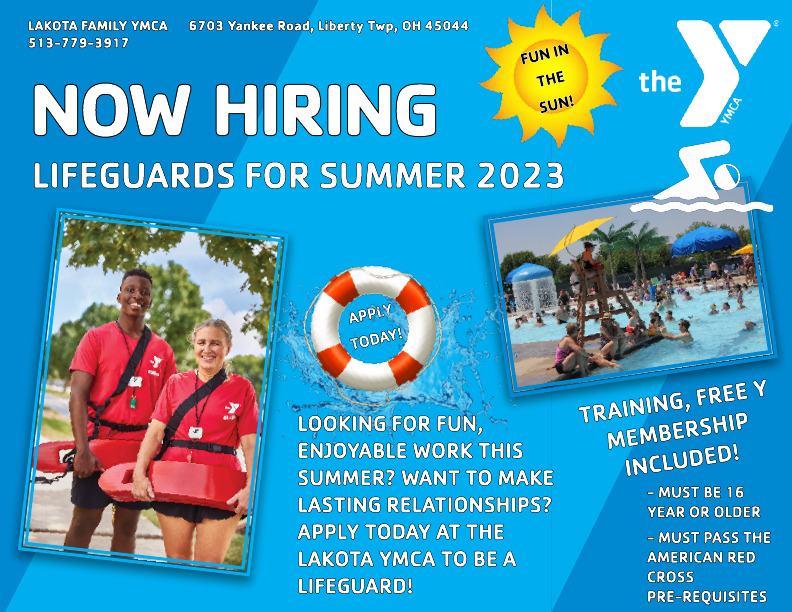 KEY JOB REQUIREMENTS AND RESPONSIBILITIES
· Age 16 and older
· Pass the American Red Cross Pre-Requisites

· 300 yard swim
· 2 minutes tread using NO hands
· 10lb brick retrieval for the deep end of the pool in 1 minute 40 seconds.

· Hold an American Red Cross or YMCA Lifeguard Certification. IF YOU DO NOT HOLD A CERTIFICATION WE WILL HAVE A TRAINING FOR YOU! See details below.
· Able to present self as a dependable professional
· Able to maintain a safe swimming environment for all swimmers of all ages
· Able to work in a team based environment
· If hired we will cover the cost of your training with a commitment from you of 6 months.
For more information contact Ben Carnahan.
Lakota Family YMCA Employment Application (fillable)