OUTDOOR POOL HOURS and POLICIES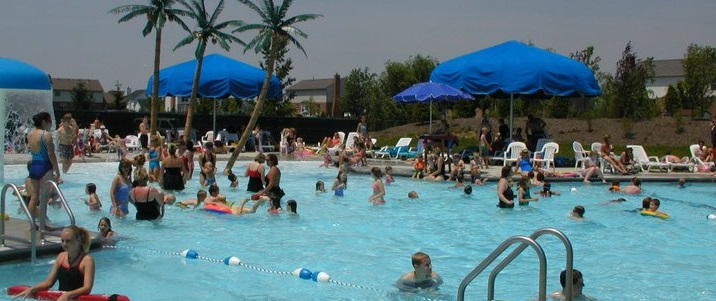 OUTDOOR POOL WILL REOPEN MEMORIAL DAY WEEKEND 2021
BUBBLE HOURS
Monday - Friday 3:15 - 8pm
Saturday 12 - 6:30pm
Sunday 12 - 5:30pm
REVISED OUTDOOR POOL POLICIES
Pool policies are subject to change without notice.
When can you use the Outdoor Pool?
Recreational swim at the Outdoor Pool will open on May 26, 2020 weather permitting, with limited capacity to Lakota Family YMCA members only. We will announce later when guests and reciprocal members will be able to use our pools.
Who can use the Outdoor Pool?
Now's a great time to be a member of the Lakota Family YMCA because we are giving members priority to use our outdoor pool! To help maintain safe social distancing, we are asking families to stay together. Parents are responsible for maintaining safe social distancing for themselves and their families at the outdoor pool.
Children 14 years and younger must have an adult 18 years old or older providing supervision at the outdoor pool.

Members Age 15 and over are welcome!
Age requirement guidelines will be reevaluated on a weekly basis with the goal of adding additional programs and spaces for children as we are able to do so with proper distancing and disinfecting guidelines.
What will be available at the outdoor pool?
Recreational swimming

Chairs will available, placed at 6' distances. We ask that chairs not be moved and that members observe the 6' distancing with anyone outside their household both in the pool, on the deck, or in the grassy areas. You can bring your own chairs if you'd like.

The restrooms will be open.
How many people will be allowed at the outdoor pool?
We will observe a 60 member limit in the outdoor pool in order to comply with the Governor's Responsible RestartOhio guidance to provide 6' of distance between participants. This will be managed by the Aquatic Staff. It is possible you will have a wait to enter. We are encouraging members to limit their visit to 2 hours or less to allow more access for fellow members.
New Procedures for the Outdoor Pool
Swim Tests

from 2019 have been extended to 2020. If the Aquatics Staff feel a member needs to retest, we will require the retest and give a red swim band for the safety of the member.

Enter through the Outdoor pool entrance.

In order to maintain an accurate count of people at the outdoor pool we are asking you enter the Outdoor Pool at the Liberty Park entrance.

Do a healthy self-check before you leave home

and stay home if you are ill or you have symptoms of COVID-19.

Come to the pool dressed for swimming.

Follow physical distancing

if you must stand in line while waiting to check-in.

Have your membership card or app ready to scan

for a required check-in.

Sanitize your hands upon entry.

The sanitizer will be available at the entry.

Bring your own water bottles and snacks.

Our water fountains and vending machines are closed.

Don't expect to shower at the Y.

Our outdoor locker rooms will be open as restrooms only. The locker room showers are temporarily closed.

Bring your own towels.

While at the outdoor pool, members must stay at least six feet apart from those they don't reside in the same household, both in and out of the water.

Bring your own goggles and pool toys.

Sharing personal items like these is discouraged for sanitary reasons.
Standard procedures for while you are at the YMCA
We don't expect you to wear a mask while you are in the pool, but for the health of others, we encourage you to wear one if you are out of the pool and when you are interacting with staff.

We encourage you to wear a mask as you check-in to the outdoor pool, exit the outdoor pool area, and in the restrooms.

Wash your hands or use our sanitizing stations often.

Restrooms are open, and sanitizing stations will also be available.

Follow physical distancing.

While at the outdoor pool, members must stay at least six feet apart from those that do not reside in the same household as them, both in and out of the water.

We will be enforcing all our other outdoor pool policies

including dress code, safety and supervision, and swim bands.
Still have questions about reopening?
If you cannot find what you need in the information on this page, email helpcenter@LakotaYMCA.com and we'll get back to you soon!