CAMP ARROWHEAD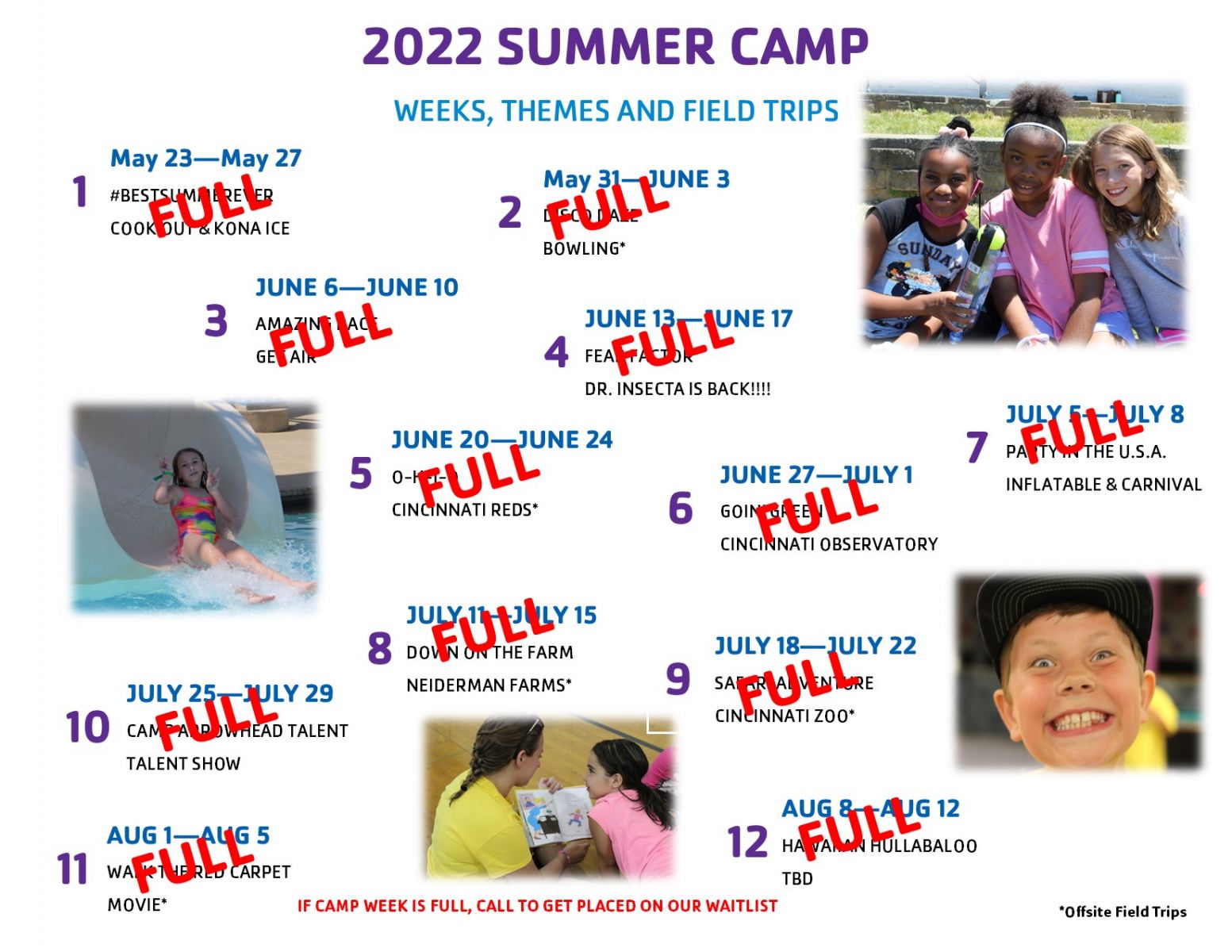 Camp Arrowhead is designed to provide campers with a variety of experiences in a well-supervised camp setting. Each week will include a special theme with a field trip that corresponds with the weekly theme. Each day camper will participate in recreational activities including arts & crafts, science & nature, drama, weekly camp newspaper, target sports, indoor & outdoor sports, a daily reading program, and swimming.
Children are grouped by the grade that they will be going into in Fall. Optional swim lessons also offered as part of their day.
Camp Arrowhead is a great way for children to make life long friends while being active for the summer.
Week 1 Newsletter
Week 2 Newsletter & Field Trip Permission Slip
Week 3 Newsletter, Field Trip Permission Slip, GetAir Waiver
Week 5 Newsletter & Field Trip Permission Slip7 New
Week 8 Newsletter & Field Trip Permisison Slip
Week 9 Newsletter & Field Trip Permission Slip
Week 11 Newsletter & Field Trip Permission Slip
Registration Dates and Rates:
Camper Type
Registration Dates
Day
9a - 4p
Extended
7a - 6p
C.I.T.
7a - 6p
8th - 10th Grade
Member
02/15/2022
$153
$190
$122
Non-Member
03/01/2022
$196
$235
$155

HOW TO REGISTER:
Register now at the Online Portal
Download the Camp Arrowhead Registration form. Please review all forms linked with the Registration Form. The link provides you with our Camp Registration and Payment Policy, how to ADD weeks, and how to CANCEL weeks.
Mark the camp weeks you want your child to attend. Register early as weeks will fill! Registration cost payments include a $50.00 non-refundable, non-transferable deposit for each week registered per child.
The remaining weekly fees will be charged to your credit card each Friday for the upcoming week, when registering, you will need to provide a credit card to attach to the weekly payments.
Registrations must be completed at the Lakota Family YMCA's Welcome Center or NEW THIS YEAR, ONLINE! Registrations will not be available at Camp Sign-in desk.
Avoid late fees; register by Wednesday prior to the requested week of camp. There is a $35.00 late Registration Fee for registrations made after the Wednesday deadline. We accept Discover, MasterCard, Visa, American Express. Checks, cash, and money orders are only accepted if paying in full.
PAYMENT POLICIES: (Please see Payment Policy below for more details)
Auto-Pay Method: Each child's account must be set up using a major credit or debit card. Each Friday, your card will be charged for the upcoming week. If the credit card is declined on Friday morning, the camper will NOT be able to attend the program the following Monday (or the first day of the new week) until the balance is paid in full. Your first payment includes a non-refundable, non-transferable $50.00 deposit for each week registered for each child.
Check/Money Order/Cash Payment Method: This payment method is ONLY for those paying the full amount of tuition. Cash payments must be for the exact amount.
Vouchers: Currently not accepted at this site.
Payments are taken at the Front Desk or through the Online Portal. No payments will be accepted at the camp desk.
A $35.00 handling charge will be assessed for all checks returned for insufficient funds or stop payments. Camp Arrowhead does not carry balances from week to week, so payments must be current in order for your child to attend.
DOWNLOADABLE LINKS:
ADDITIONAL INFORMATION:
If your child has any special needs or will need special accommodations at camp, please contact Lindsay Miller, Child Care Director prior to starting the registration process.
Interested in being a Camp Counselor? Fill out the Camp Arrowhead Camp Counselor Application and return it to Lindsay Miller, Child Care Director.