BEFORE & AFTER SCHOOL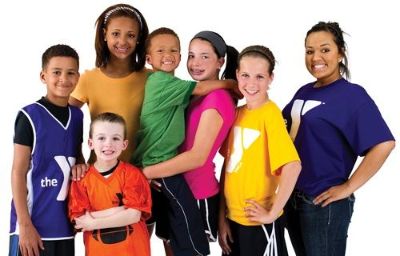 The Lakota Family YMCA Before and After School Program is an active child care program for students at Adena, Cherokee, Creekside, Endeavor, Freedom, Heritage, Hopewell, Independence, Liberty, Shawnee, Union, Van Gorden, Woodland, and Wyandot Elementary. This is for grades K-6. The program takes place in the cafeteria and play areas in and around the school building. Supervised hours are Monday thru Friday 7:00 am until the beginning of school and after school, until 6:00 pm. SPACE IS LIMITED.
PROGRAM GOALS:
In the context of a home-like environment, the program provides:
Safe environment (our staff is trained in First Aid and CPR)
Fun, creative group and individual activities
Opportunity for quiet time and free play
Quiet area for homework will be provided

PROGRAM PHILOSOPHY:
The purpose of our child care program is to meet the developmental needs of school-age children and to serve family needs for quality care before and after school hours. Our goal is to compliment the school (not duplicate) and to emulate a warm home setting with intellectual stimulation, supportive of the school-age child's emotional, social, cognitive, and physical developmental needs.
QUALIFIED STAFF:
All staff has been selected because of their experience and their genuine concern for children. The staff has also undergone YMCA training in emotional and physical child development, safety, and self-esteem building procedures.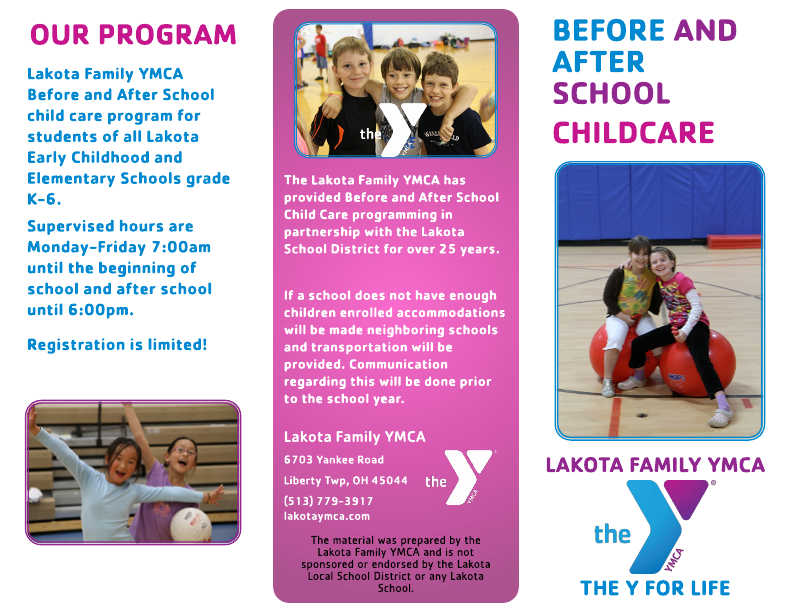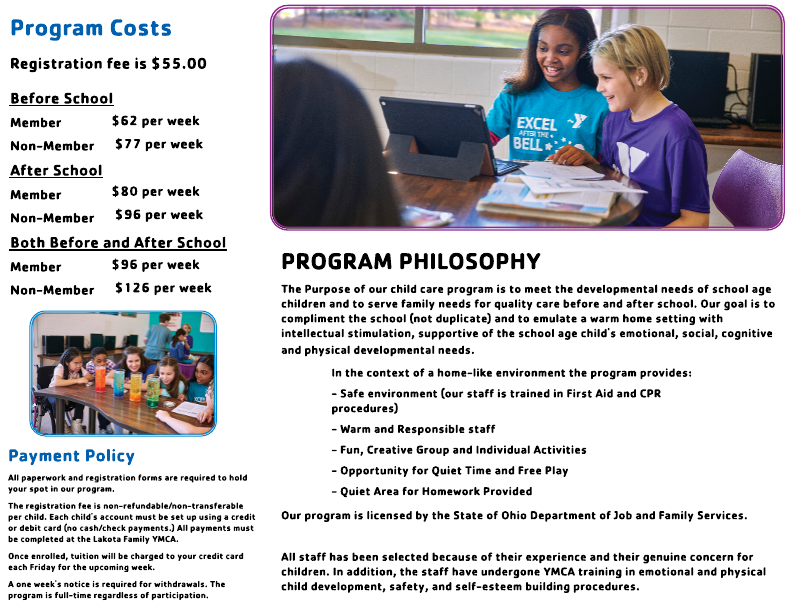 Registration Dates:
Members on April 25, 2023
Non-Members May 23, 2023
DOWNLOADABLE LINKS:
2023-2024 Before and After School Child Care Information -
Please send all the completed paperwork to HelpCenter@LakotaYMCA.com