MILITARY

YMCA Membership Initiatives for Military Families
The Armed Services YMCA and Department of Defense Outreach Initiative offers free Y memberships to eligible military families and personnel who may not have access to a nearby military facility. Eligible military families and personnel include:
Note: Eligibility is for Title 10 personnel only.
Getting Started
Eligible military families and personnel should follow these steps to benefit from the YMCA Military Outreach Initiative:
Contact Military OneSource at militaryonesource.com or 800-342-9647 to confirm eligibility and receive an eligibility form.
Fill out and bring your eligibility form (you will need Microsoft Word to open document), Military ID and any other required documentation (generally your Deployment Orders or Military Service Headquarters approval letter from Point of Contact (P.O.C.) to a participating YMCA for verification (please do not leave copies of these documents at the YMCA).
Explore the benefits of membership at your new YMCA!
Guidelines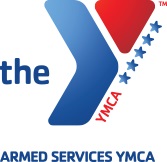 The Department of Defense will underwrite memberships at participating Ys for an initial six-month period for each eligible family and service member. Membership renewals in subsequent six-month intervals (up to 12 or 18 months depending on eligibility) will be funded based on a military family's or service member's ability to meet the participation requirement of eight visits to a Y each month.
About the YMCA Outreach Initiative
YMCA of the USA, the Armed Services YMCA and the Department of Defense have launched the YMCA Military Outreach Initiative to address the needs of families of deployed military personnel who live far from a military installation and require access to child development, family strengthening, and health and well-being programming.
The YMCA Military Outreach Initiative leverages the Y movement's national scale and mission to engage families facing the hardship and uncertainty of military deployment. The nation's 2,686 Ys have the unique capacity to respond to the needs of this widely dispersed population through supportive, community-based programs that foster a healthy spirit, mind, and body.