KIDS NIGHT OUT
Come let the YMCA take your kids off your hands while you enjoy a fun evening on the town. Events include swimming, playtime and a movie to end the night. Pizza, snack and a drink will be provided. Ages 3 - 12, must be potty-trained, bring a towel and swimsuit.
LAKOTA YMCA MEMBERS ONLY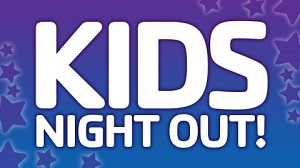 Registration closes Thursday at NOON prior to the program.
Minimum 10 children required to hold class.
Program Dates:
Day: Saturday
Time: 5:00pm - 9:00pm
Ages: 3-12
Member Fee: $20 first child, $15 each additional child
Any questions please reach out to the Child Care Director, Lindsay.Miller@LakotaYMCA.com