LAKOTA YMCA STINGRAYS COMPETITIVE SWIM TEAM
Thank you to all our team members, parents, and supporters for a GREAT Long Course and Summer Season! With the short course(fall/winter) season just around the corner
we will be having evaluations for those looking to join our team.
Evaluations for the 2023/2024 season will be held on the following dates & times:
| | 8/8/2023 | 8/9/2023 | 8/12/2023 |
| --- | --- | --- | --- |
| 10 & Under | 5:30p-6:30p | 5:30p-6:30p | 12:30p-1:30p |
| 11 & Over | 6:30p-7:30p | 6:30p-7:30p | 1:30p-2:30p |
Evaluations will be held in the indoor pool of Lakota Family YMCA at 6703 Yankee Road, Liberty Township, OH 45044.
When you arrive you please check in at the front desk, go to the pool and on the bleachers towards the deep end. You are more than welcome to come anytime during the appropriate evaluation time.
Registration for the team will open up August 14th and close on 11/1/2023 or by approval after this date. Registration will only be taken on the Lakota Stingrays Website.

Because we are a YMCA-affiliated team, participants must be members in good standing of the Lakota Family YMCA. Those interested in joining the year-round swim team may contact the Lakota Family YMCA at (513) 779-3917 and we are located at 6703 Yankee Road in Liberty Township. You can also reach out to Head Coach Bryce Alexander via email-Bryce.Alexander@lakotaymca.com

Our swim team offers not just excellent training, but also:
Good sportsmanship
Christ Likeness
Self-discipline
Physical coordination
High level swimming
Goal orientation
And most of all, long-lasting friendships
Click here to find out more about the Stingrays Swim Team
Parent Handbook (coming soon)
LAKOTA EAST AND WEST HIGH SCHOOL SWIM TEAMS: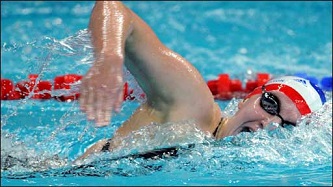 The Lakota Family YMCA proudly supports Lakota East and Lakota West Sports. In doing so, we host practices for the Swim teams Monday - Friday from 3:30 - 5:30 P.M. Practice season starts in November of each year and ends with State Championships in February.
Lakota East and Lakota West Meet Schedule (coming soon)
Come out and cheer our Lakota teams on!