EMPLOYMENT
Child Care Department Openings
Crayon Club-All Day Child Care
PART-TIME POSITION AVAILABLE
We are currently accepting applications for our Crayon Club Child Care Center.
You must be 18 years of age, complete a background check, medical check and have at least a high school diploma.
Approximately 25 hours per week, and have a flexible schedule.
You must have prior experience working with children and love the fast pace of children.
For more information please contact Lindsay Miller.
Before and Afterschool Child Care
We are currently accepting applications for our Before and After School Child Care Program that we have in most of the Lakota Early Childhood and Elementary Schools. Minimum requirements are:
At least 18 years of age.
Complete a background check.
Complete a medical check.
High School Diploma.
Hours are from 7:00a to the start of the school and after school ends to 6:00p. You must enjoy working with school aged children as we provide a fun and safe environment for the children. This is a part time position up to 25 hours per week. We run the school year and follow the Lakota School District calendar. For more information, please contact Paige Fenner.
Fit Desk Staff
Must be able to work two - three days a week between the hours of 2pm - 10pm and on weekends
Monday - Friday shift 10am - 2pm available
Key Job Requirements:
Minimum 16 years of age
Exhibits an outgoing and enthusiastic personality at all times.
Greets all members in a professional and friendly manner, using their names whenever possible, and offering to assist them with work out needs.
Regularly circulates the Wellness Center to actively and purposefully interact with and engage members.
Able to assist with Tiny Tot Sports (practices and scrimmages)
Understands the basic components of a safe and effective exercise program.
Listens to and responds appropriately to the needs of Wellness Center members.
Follows all YMCA policies and procedures and enforces all policies and guidelines of the Wellness Center.
Ensures the cleanliness and maintenance of all Wellness Center equipment. Reports any damaged or broken equipment to the Wellness Director
Reliable transportation
Excellent interpersonal, communication, and problem-solving skills and must be able to meet the physical demands of the position
Able to work well independently as well as with a team
Please send resume to Taylor Barreto, Program and Wellness Director at Taylor.Barreto@LakotaYMCA.com
Aquatic Department:
PART-TIME POSITION AVAILABLE
BE A PART OF SOMETHING GREAT!
Professional Lifeguard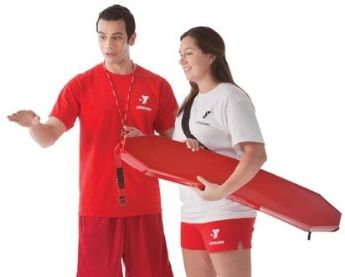 WEEKDAY, EVENINGS AND WEEKENDS
KEY JOB REQUIREMENTS AND RESPONSIBILITIES
· Age 16 and older
· Pass the American Red Cross Pre-Requisites

· 300 yard swim
· 2 minutes tread using NO hands
· 10lb brick retrieval for the deep end of the pool in 1 minute 40 seconds.

· Hold an American Red Cross or YMCA Lifeguard Certification. IF YOU DO NOT HOLD A CERTIFICATION WE WILL HAVE A TRAINING FOR YOU! See details below.
· Able to present self as a dependable professional
· Able to maintain a safe swimming environment for all swimmers of all ages
· Able to work in a team based environment
· If hired we will cover the cost of your training with a commitment from you of 6 months.
For more information contact Patrick Sauer.
Welcome Center Associate
Position filled
The Lakota Family YMCA is seeking a Part Time Welcome Center Associates to serve as the front line person to greet and assist the members, visitors, and clients. Primary responsibilities include promoting, selling, and registering membership, events, and programs, answering phone calls and providing accurate information to all inquiries in a friendly and professional manner. The Welcome Center is the main hub of the organization, therefore, the position will serve as the center of communication and support for the overall operations and member service functions.
Work schedule: Two - three days a week between the hours of 3:00p.m. - 10:00pm Hours/Days may vary.
Requirements:
Be able to work independently
Minimum High School Diploma
Minimum of one year experience in customer service and/or sales
Strong verbal and written communication skills.
Excellent customer service and interpersonal skills.
Organized and detail oriented.
Computer literacy in Microsoft Office programs.
Please send resume to Sara Matchison, Membership Director at Sara.Matchison@LakotaYMCA.com